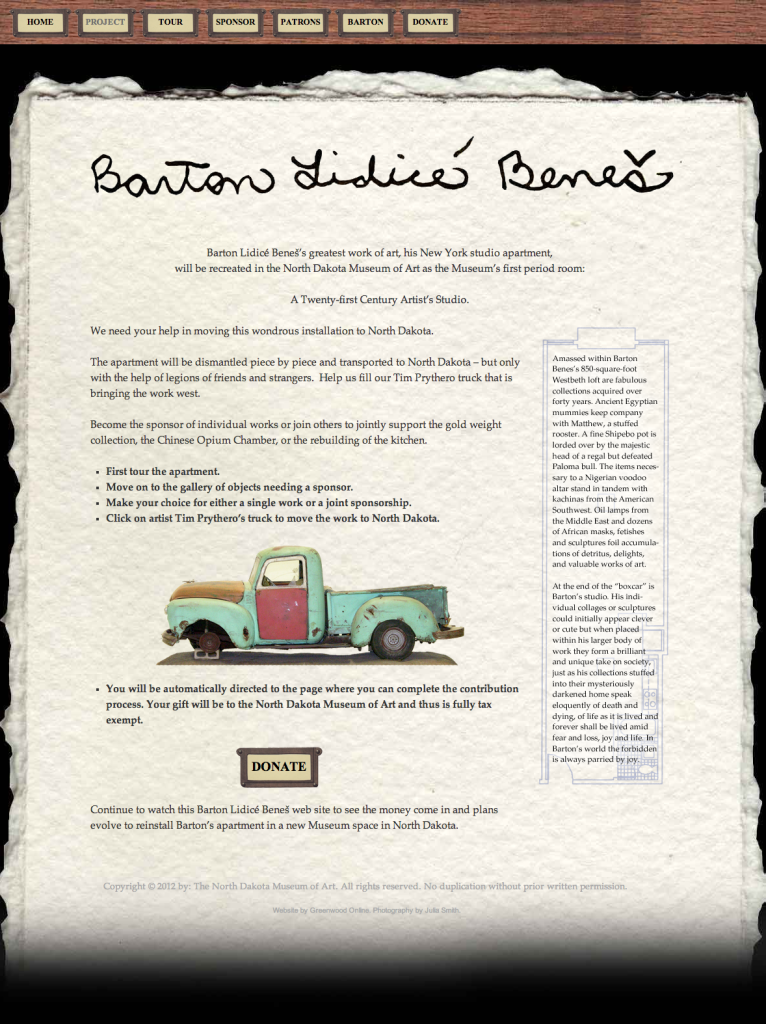 Barton Lidicé Beneš's greatest work of art, his New York studio apartment, will be recreated in the North Dakota Museum of Art as the Museum's first period room: A Twenty-first Century Artist's Studio.
The Museum's efforts in moving this wondrous installation to North Dakota required the assistance of this awesome website, which is built using both WordPress and Magento platforms to deliver an interactive experience that brings you into Barton's New York City apartment.
This website has a lot of multimedia pieces, including the introductory video featuring Barton himself explaining how he came to get involved with this museum so far away from his home. There is also a walk-through tour of his apartment studio, showcasing his extravagant collection of African art. Another major piece to the site is a full e-commerce (and highly modified) 'shopping cart' engine allowing for donations to the Museum directly through the website.