Vintage Guitar magazine is a very special project for Greenwood Online, because it's Joe's Uncle Alan who started the business in 1986! Alan asked Joe to start working for the magazine's website in 2009, and by March 2010 they had launched a redesigned and super-powered VintageGuitar.com!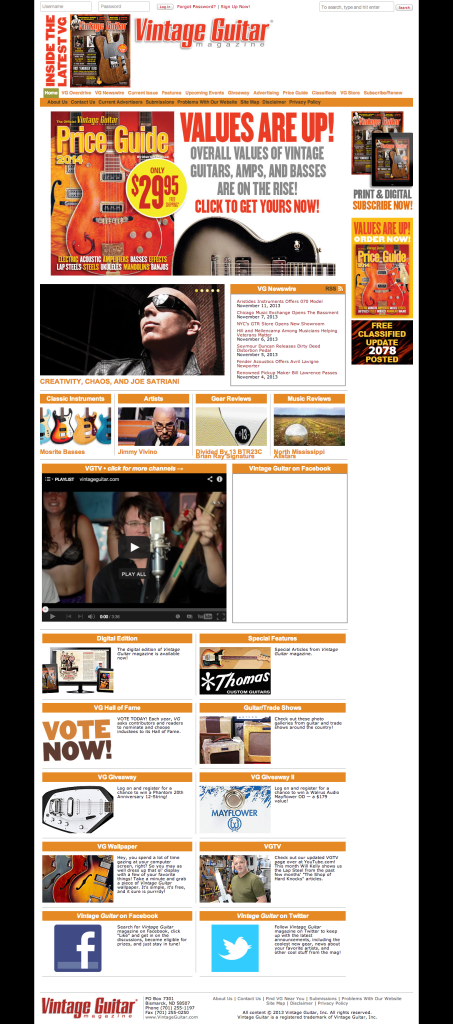 All 3,000 articles and 20,000 registered members of the site, which had originally been built in the Microsoft ASP.Net language and databases and was converted to a PHP language and MySQL databases, were ported over to a new high-powered hosting environment and placed into a WordPress and a Magento hybrid platform.
The new VintageGuitar.com is a multi-faceted vehicle for the magazine's editorial writers, and especially their graphic designers. Douglas Yellow Bird provides the graphic designs for the site, which change every month with the help of Greenwood Online. The Vintage Guitar sales team is able to place advertisers' banners throughout the website and in their several-a-month email blasts that go out to those 20,000 registered members! E-mail marketing! 20,000 subscribers!!!